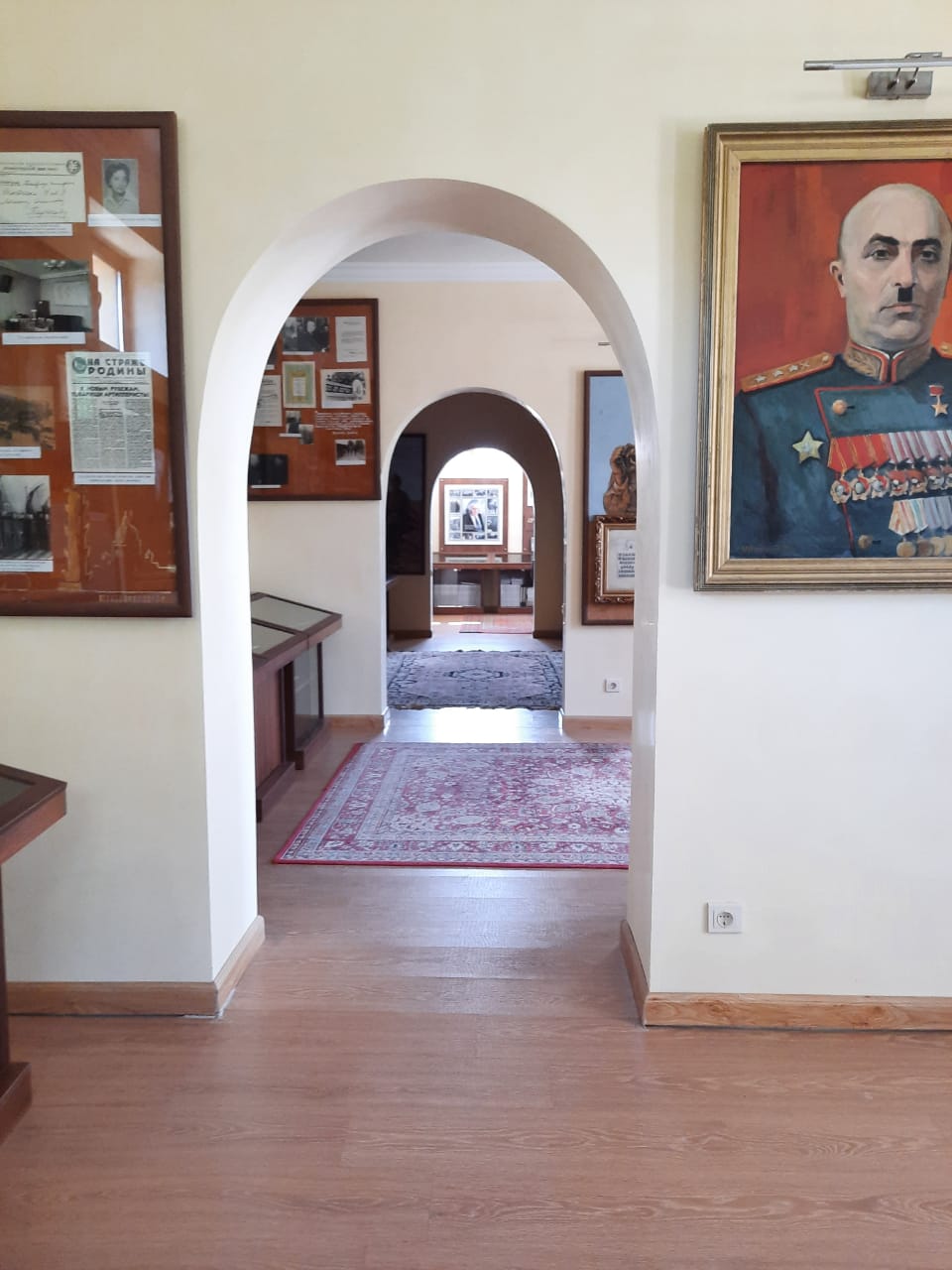 House-museum of Kolkhozashen after M. Parseghov
Date of construction:
Location: Kolkhozashen/Martuni region
The House-Museum after M. Parseghov in Kolkhozashen was founded on September 17, 1971, and has 147 exhibits. The museum building is located next to a monument erected in 1967 in memory of fellow villagers killed in the Great Patriotic War.
The House-museum presents the life and military activities of Mikael Parsegov, colonel of artillery of the USSR, a native of Kolkhozashen, with rather rich exhibits (clothes, weapons, documents, other personal items). In 2006 the House museum was partially renovated and a "Hall of Fame" was added.
The House-museum after M. Parseghov was later completely renovated with the help of Artsakh Hero, Major-General Samvel Karapetyan, born in Kolkhozashen. The official opening of the House-museum took place on May 11, 2019. Since then, May 11 in Kolkhozashen has been celebrated as Village Day.
In addition to the halls dedicated to Parseghov, a new hall was dedicated to the life and work of Hrachya Beglaryan, a native of Kolkhozashen, a journalist, a member of the USSR Writers' Union since 1982, and an honored cultural figure of the NKR. And the entrance hall of the museum became the "Hall of Fame".
Address: Martuni region, Kolkhozashen village, tel .: (047) 22-12-87.
Head of the branch: A. Harutyunyan.